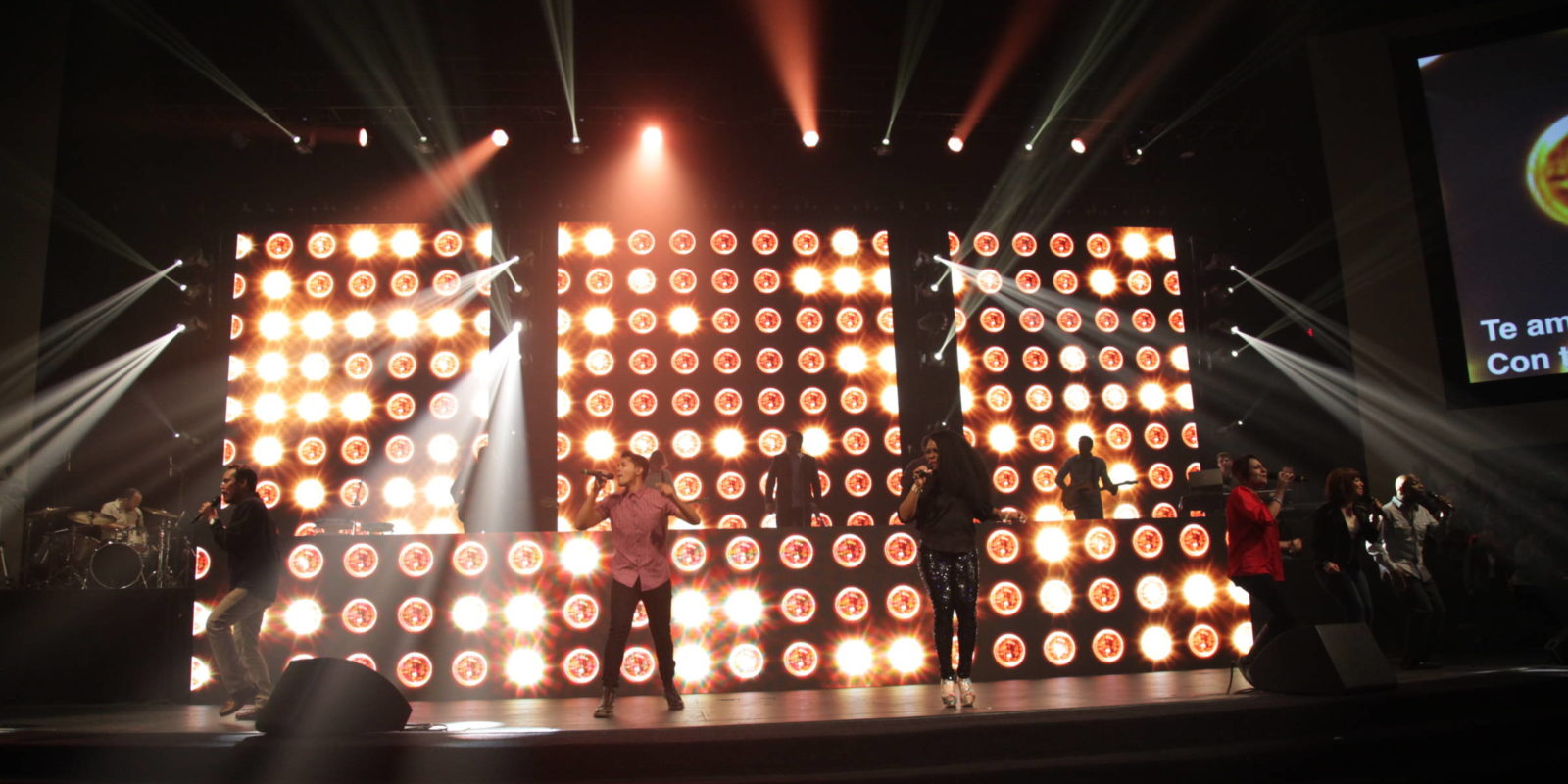 Amplify Your Message.
AUDIO / VIDEO / LIGHTING / ACOUSTICS
CONSULTATION / DESIGN / INTEGRATION / TRAINING
We care about your message.
MGA helps maximize the impact of your message. We follow your vision in crafting audio, video, lighting and acoustic systems tailored to both your current needs and future growth. Trusting relationships are paramount to MGA. That's why so many of our clients have continued the journey with us for decades. We'd love for you to consider MGA your partner.
I have rarely worked with a company as honest and diligent as MGA. We selected MGA because of their history of technical excellence, and their reputation for always working with the client's best interests in mind, no matter the situation. They not only met, but exceeded our expectations. No project is without problems, but they have been few and far between and have always been met with immediate response and support by MGA. I rest easy knowing that MGA will do whatever it takes to resolve any issue I may encounter."

Kris Hillstrom, Technical Director – Christian Faith Center, Federal Way, WA
I know that people overuse phrases like "I was blown away!" or "This is unbelievable,", but in this case they are all understatements. You have created an awesome environment for us to provide meaningful, culturally relevant worship experiences. Your professionalism and desire to produce excellence is evident in every member of your team . . . it is obvious you are invested in each and every project you touch . . . and it is amazing to see the expertise you bring to the table."

Jason Rehmel, Creative Director – Northside Christian Church, New Albany, IN
We can recommend MGA to you for your technical production systems from our experience and satisfaction with them. We can most readily recommend owner Michael Garrison to you for his honesty, integrity, professionalism and ethical approach to quality business. You will enjoy working with Michael and can trust his company."

Rev. David Stone, Associate Minister & Staff Building Project Representative – Southeast Christian Church, Louisville, KY
MGA exceeded our expectations. I highly recommend them because of their high integrity and their superb customer service. They really took ownership of our project and demonstrated to us that they cared as if they were a part of our congregations."

Rev. Dr. Charley Hames, Jr., Senior Pastor – Beebe Memorial Cathedral, Oakland, CA
MGA has provided us with expert design and incredible value in all of our audio, video and lighting venues. We particularly appreciate and have benefited from their knowledge of acoustics and willingness to explore creative solutions. MGA has consistently given us prompt, effective service and support."

John Lindell, Lead Pastor – James River Assembly, Ozark, MO
We want to take a moment and thank you and your team for the above-and-beyond work that was done in respect to the acoustics, sound, lighting and video in our new sanctuary. Your team always exhibited professionalism and a desire to show Christ in their dealings with us and our technicians, staff and leadership team. We are grateful for your guidance that enabled us to get the great systems we are now enjoying."

Charles Nieman, Senior Pastor – Abundant Living Faith Center, El Paso, TX
As a young church with very little experience in building or remodeling, MGA gave us the confidence we needed to install first-class audio, video and lighting systems within our budget. From on-site consultation, to installation, to helping our volunteers use the systems effectively, MGA was accessible and provided the expertise we needed. The result was a total system overhaul that has proved to be worth every penny we paid."

Chris Lewis, Lead Pastor – Foothill Church, Glendora, CA
In working with MGA, one thing that is very apparent is their integrity, trustworthiness and diligence. They went above and beyond my expectations, clearly operating out of a passion to help build up local churches, not just to fulfill contractual agreements. I am very thankful for this type of partnership – where I know that MGA's motives are in alignment with ours. The relationship we have built has been an invaluable asset to our church."

Luke Hesher, Weekend Services Producer – Christian Life Center, Dayton, OH
We're here to help.
Get free resources from leading A/V/L/A experts.