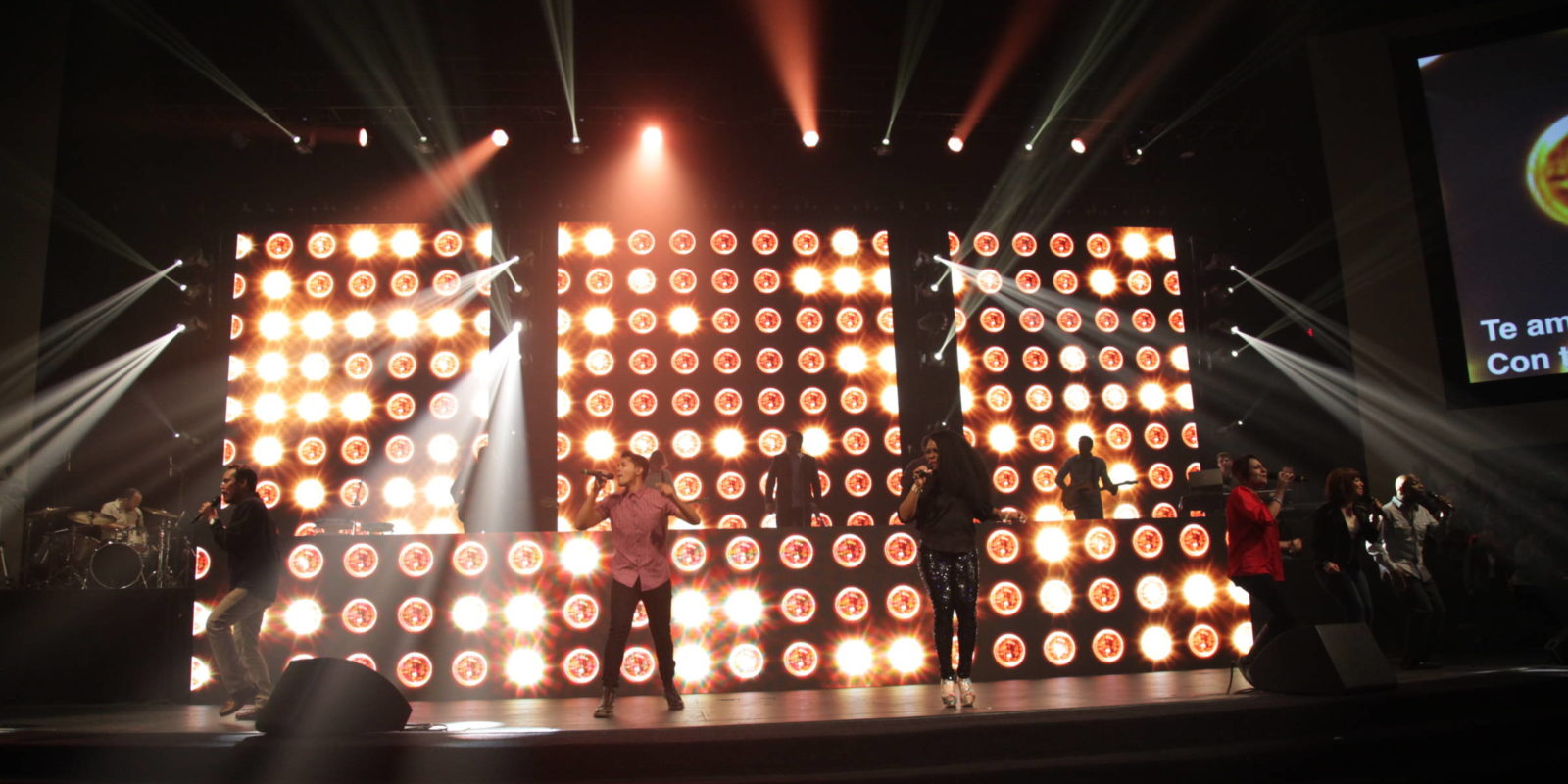 Amplify Your Message.
AUDIO / VIDEO / LIGHTING / ACOUSTICS
CONSULTATION / DESIGN / INTEGRATION / TRAINING
We're here to deliver.
For over 30 years, MGA has partnered with faith-based organizations across America, providing assembly space consultation, design, project management and technology installation services to those with a message. Working with projects from 150 to over 10,000-seat capacities, MGA has the expertise and experience to bring your organization to the 21st century.
MGA has provided us with expert design and incredible value in all of our audio, video and lighting venues. We particularly appreciate and have benefited from their knowledge of acoustics and willingness to explore creative solutions. MGA has consistently given us prompt, effective service and support."

John Lindell, Lead Pastor – James River Assembly, Ozark, MO
I know that people overuse phrases like "I was blown away!" or "This is unbelievable,", but in this case they are all understatements. You have created an awesome environment for us to provide meaningful, culturally relevant worship experiences. Your professionalism and desire to produce excellence is evident in every member of your team . . . it is obvious you are invested in each and every project you touch . . . and it is amazing to see the expertise you bring to the table."

Jason Rehmel, Creative Director – Northside Christian Church, New Albany, IN
As a young church with very little experience in building or remodeling, MGA gave us the confidence we needed to install first-class audio, video and lighting systems within our budget. From on-site consultation, to installation, to helping our volunteers use the systems effectively, MGA was accessible and provided the expertise we needed. The result was a total system overhaul that has proved to be worth every penny we paid."

Chris Lewis, Lead Pastor – Foothill Church, Glendora, CA
We can recommend MGA to you for your technical production systems from our experience and satisfaction with them. We can most readily recommend owner Michael Garrison to you for his honesty, integrity, professionalism and ethical approach to quality business. You will enjoy working with Michael and can trust his company."

Rev. David Stone, Associate Minister & Staff Building Project Representative – Southeast Christian Church, Louisville, KY
MGA exceeded our expectations. I highly recommend them because of their high integrity and their superb customer service. They really took ownership of our project and demonstrated to us that they cared as if they were a part of our congregations."

Rev. Dr. Charley Hames, Jr., Senior Pastor – Beebe Memorial Cathedral, Oakland, CA
We're here to help.
Get free resources from leading A/V/L/A experts.